[contact-form-7 404 "Not Found"]
Accounting:
Pedase Hotell OÜ
Pedase küla Lääne-Harju vald
76014 Harjumaa, Estonia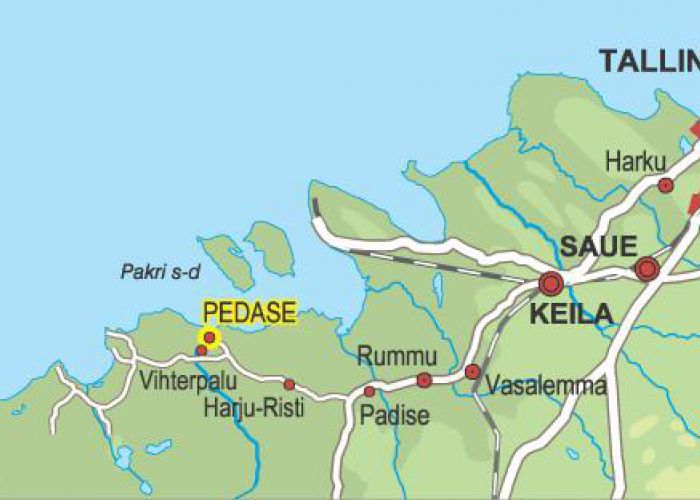 How to find us?
If coming from Tallinn drive through Keila and via Vana-Haapsalu road through Vasalemma, Rummu, Padise. 2km after Padise Monastery turn right to Harju-Risti and Nõva. Drive the following 12 km straight ahead and then turn right, driving the remaining 3km on a gravel road. Do not forget to follow the "Pedase Puhkekeskus ja Hotell" signs at the final part of the drive!
GPS: N59°16'18" W23°53'58"